---
a firearms nft marketplace
coming Q1 2023
---
ABOUT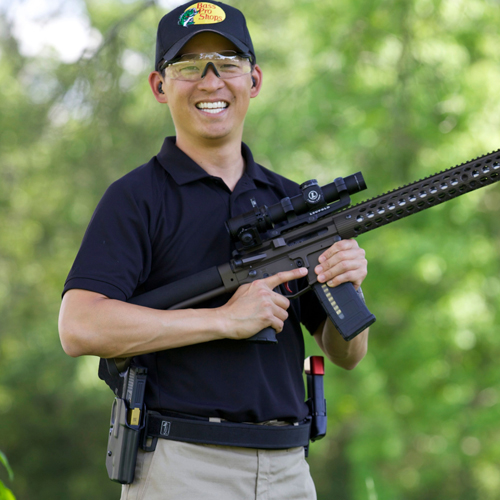 Top Shot Chris Cheng is the Founder/CEO of Revolve. He is History Channel's Top Shot Season 4 Champion and a former Googler who went from self-taught amateur to pro shooter after beating 17 competitors to win the title of Top Shot, a $100,000 cash prize and a pro shooting contract with Bass Pro Shops.
Chris has held a dual career in the firearms and tech industries over the past 10 years and brings a wealth of experience, knowledge and credibility to Revolve. He has worked in cryptocurrency security in his day job in Silicon Valley and he has testified in front of the United States Congress speaking on behalf of Second Amendment rights.
Chris ran the firearms industry's first ever NFT cover art auction with RECOIL Magazine, which resulted in $31,000 in sales. The NFT cover art auction represented the notion #2AForAll and is a key example of firearms' NFT potential.
Chris has been a long time diversity and inclusion advocate for the LGBT and Asian Pacific American communities and is on the Board for APAGOA and Operation Blazing Sword / Pink Pistols.
CONTACT
To inquire about becoming a Revolve partner: [email protected]
Media inquiries: [email protected]
General questions: [email protected]
REVOLVE PARTNERS
Coming Soon